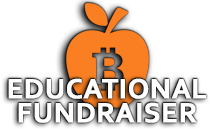 Help us educate the public!
Bit Consultants' goal is to encourage mainstream adoption of Bitcoin through education, marketing, and merchant integration. Many people have only been exposed to Bitcoin through mainstream media, which often provides misleading, inaccurate, and biased information. We want to help everyone benefit from Bitcoin and confidently utilize this technology, so we are producing easy-to-follow and accurate educational materials, a variety of workshops, and a series of video tutorials to help people understand what Bitcoin is, why it's awesome, and how they can begin using it. You can support this cause, too, and get an awesome t-shirt in the process!
Some examples of our work
Bitcoin For Your Business
Bitcoin Quick Start Guide
Why Accept Bitcoin?